Yamaha ATV Tyre Sizes and Wheel Application Chart
The right tyre sizes (height, width, diameter of rim) and wheel sizes guide (with bolt pattern, and wheel offset) for Yamaha ATVs and UTVs. Find your four-wheeler model below in the chart (use Jump Menu for easy navigation).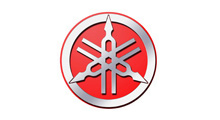 F - front axle R - rear axle

- ATV/UTV model photo
ATV/UTV Model and Years
Tire Size
Wheel Size
Wheel Offset
Bolt Pattern
YFZ450XBB Bill Balance Edition
2010
YFZ450SP2 Special Edition 2
2008
YFZ450SP Special Edition
2008
YFZ450SP 50th Anniversary Edition
2006
YFZ450SE2 Special Edition 2
2007
YFZ450SE Special Edition
2005-2007
YFZ450RSE Special Edition
2009-2020
YFZ450LE Limited Edition
2004
YFZ450BB Bill Ballance Edition
2006-2007
For reference only, please consult your owner's manual to confirm your sizes!
As an Amazon Associate I earn from qualifying purchases.

Found a bug in specs? Please, let us know
Yamaha ATVs
Yamaha ATVs are the undisputed leader in the global market for manufacturers of such vehicles. The reason is simple because Yamaha was one of the first to produce such vehicles, and then repeatedly improved them. More than 50 years ago, Yamaha Corporation proposed the first ATV. It had a motorcycle layout similar to a trike - one wheel in front, two in the back.
Yamaha ATVs are suitable for a wide variety of human needs. These are utilitarian "workhorses" and off-road conquerors. Sports models and even children's ATVs are also available, which will give your child many happy moments. Yamaha ATVs can overcome any obstacles - rocky mountain trails, swampy riverbanks, forest humps, and gorges. Any obstacles that tourists, hunters, fishermen will face are not a problem for these all-terrain vehicles.
ATV Makes
Tire Sizing Guide
size example
25x8-12
-
the overall height of the tyre (in inches);
-
the overall width of the tyre (in inches);
-
the rim diameter (in inches).
Wheel Sizing Guide
size example
12x7
-
the wheel diameter (in inches);
-
the wheel width (in inches).