Polaris ATV/UTV Tires and Wheels/Rims Application Chart, Guide
Looking for what size tires and wheels/rims are on your Polaris ATV or UTV? This Polaris tire sizes and rim sizes guide below will help with that. It includes tyre height, width, diameter of front and rear rims, bolt pattern, and wheel offset for almost every Polaris ATVs and UTVs. Find your four-wheeler model below (use Jump Menu for easy navigation).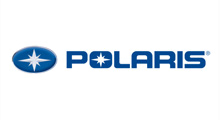 F - front axle R - rear axle

- ATV/UTV model photo - - n/a
Please consult your owner's manual to confirm your sizes!
For reference only, please consult your owner's manual to confirm your sizes!
As an Amazon Associate I earn from qualifying purchases.

Found a bug in specs? Please, let us know
Polaris ATVs
ATVs have long been actively used for recreation, hunting, fishing, and in work for transporting goods to hard-to-reach places. The most popular ATVs today are produced by Polaris. They are characterized by high reliability, incredible passable qualities, excellent stability on the road and high safety.
In the Polaris ATV line, you will find an ATV for any application. The powerful and incredibly maneuverable Polaris Outlaw and Polaris Scrambler will give you a lot of unforgettable experiences and a killer dose of adrenaline, which you will not soon forget. Polaris Sportsman UTVs have powerful engines, high load capacity, and excellent ergonomics. They will help you deliver cargo even to the most inaccessible places. And, of course, Polaris has not forgotten about those who like to travel without tying their route to asphalt roads. Double-seat Polaris Sportsmans will take you anywhere on the map, you only need to choose where you want to go. Easy to operate and safe, children's Polaris ATVs will become a true friend for your child and help him get comfortable on the road.
ATV Makes
Tire Sizing Guide
size example
25x8-12
-
the overall height of the tyre (in inches);
-
the overall width of the tyre (in inches);
-
the rim diameter (in inches).
Wheel Sizing Guide
size example
12x7
-
the wheel diameter (in inches);
-
the wheel width (in inches).